Pediatric Dentistry
When it comes to dentistry, adults and children have completely different needs; what works for an adult dental patient usually does not translate to the needs of a pediatric dental patient. Because of this, children require a dentist that is trained in the more specialized field of pediatric dentistry, focusing on their more specific behavioral and physical needs. Here at Young Kidz Dental, Dr. Todd Young, DDS, and his staff are specially trained in these areas to make sure that every dental service that we provide for our patients results in a fun and positive experience.
What is Pediatric Dentistry?
Pediatric dentistry is exactly what it sounds like: dentistry designed specifically for children.
Like a general dentist, a pediatric dentist must graduate with their undergraduate degree, followed by four years of dental school where they are required to pass certification and board exams. Unlike general dentists, though, those seeking to practice dentistry for children have to complete an additional two-three years of post-graduate training.
During these extra two to three years of required training, kids dentists study many specialized areas of pediatric dentistry, from child oral exams and treatments to pediatric sedation, in order to more effectively treat their young patients. While learning to perform treatments specifically for children is important, pediatric dentistry requires an emphasis on effective communication with children. Children communicate much differently than adults do, and those practicing dentistry on children must be able to provide a fun, anxiety-free environment for their patients by connecting with them in a way that is easily understood. To do so, pediatric dentists are required to train in child behavior and psychology. This ensures that they are able to effectively help children understand exactly what and how certain procedures and treatments are being performed and, more importantly, that there is nothing to worry about.
Our Team
Our staff is committed to providing superior dental care and making each child's dental experience a safe and pleasant one.
Dr. Young is a licensed certified pediatric specialist. He completed a two-year pediatric residency following dental school which focused on the unique aspects of children's dental health. This training allows him to provide the most up-to-date and thorough treatment for children of all ages including those with special mental, physical, or emotional needs.
Our staff is highly trained in all aspects of pediatric dentistry including child-appropriate communication, and behavior management techniques. We are confident you will find our staff to be caring, gentle, and competent and are always available to answer any questions or concerns you may have. Meet Our Staff >>
---
Our Clinic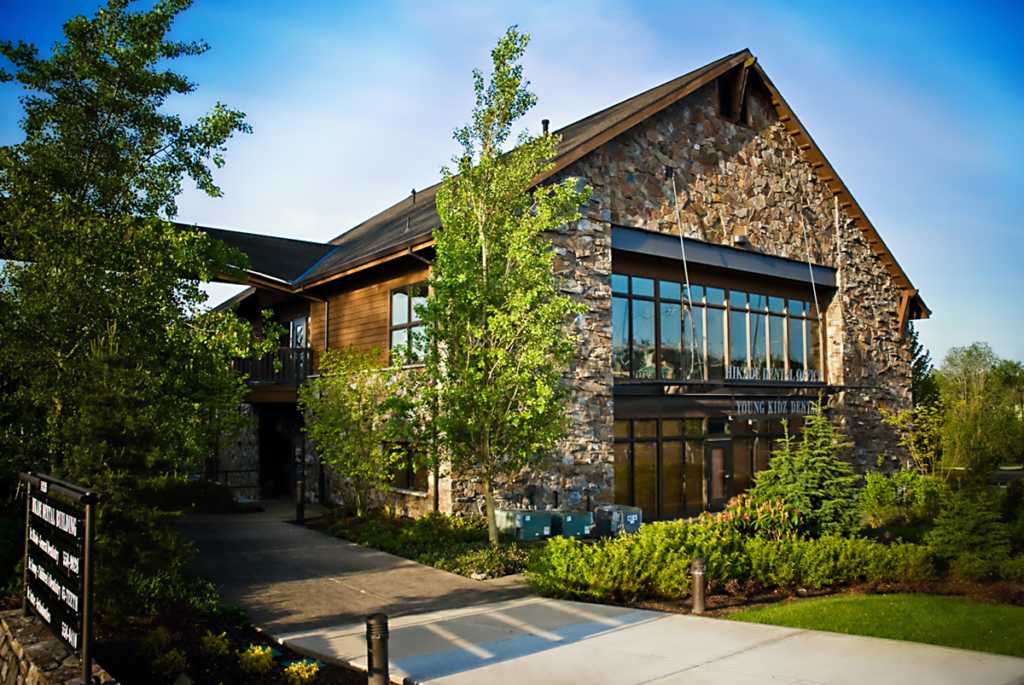 We are a state-of-the art pediatric dental facility conveniently located in Clackamas servicing the communities of Happy Valley, Clackamas, Gladstone, Milwaukie, Sandy, Gresham, East Portland and beyond.
Our clinic is designed especially for children. Our underwater, beach, dinosaur, rainforest, and park theme rooms provide a relaxed, non-clinical atmosphere. We have the most modern dental equipment and sterilization facilities to ensure comfort and safety.
Special child-sized dental chairs
Closed , private, quiet rooms
TV's streaming child-friendly programs in treatment areas
Tablets available for video game entertainment
Our toys, books, fish tanks just add to the fun
---
Our Services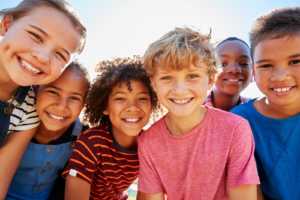 Young Kidz Dental is proud to offer the Portland, OR, and Clackamas, OR, areas a variety of services to fit the needs of each and every one of our patients. These services include:
Preventative Dental Care
Preventative care is arguably the most important aspect of pediatric dentistry, and YKD takes it very seriously. Our preventative dental care service begins with your child's very first appointment, which is usually around the patient's first birthday, as recommended by the American Dental Association. This initial visit will include a detailed medical history review and a thorough oral exam, including evaluation of teeth, gums, neck, and head. This exam will also review any future orthodontic needs the patient may have. After this evaluation, our staff will present patients and their parents with an individualized treatment plan. We will then provide each family with ways to implement preventative oral care at home. Young Kidz Dental also offers patients additional resources regarding preventative care in many areas, from brushing and flossing tips to advice on how to choose a mouthguard for sports.
Restorative Treatments & Cosmetic Dentistry
Even with the best at-home preventative care practices, children can experience varying levels of tooth decay, also known as cavities, and discoloration. Because of this, restorative treatments or cosmetic dentistry may be necessary for your child. Luckily, Young Kidz Dental has you covered. After a comprehensive exam, our children's dentist, Dr. Young, will discuss a specially designed treatment plan with each patient; this will detail anything and everything there is to know about the treatments and care that your child should receive. YKD offers patients a variety of restorative treatment options, including fillings, crowns, and bonding. Additionally, we offer teeth whitening options for our patients with discolored teeth. Our staff will work closely with each patient to ensure that their individual needs are met and that they leave happy with their new smile.
Early Orthodontics
As a pediatric dental office, one of our main responsibilities is monitoring our patients' facial, jaw, and teeth development in order to determine if any orthodontic services are needed. Orthodontic issues in pediatric patients can develop from many different types of undesired oral habits, including mouth breathing and thumbsucking. Young Kidz Dental offers several orthodontic treatments for these habits, from minor tooth movement to bite correction.
Special Needs
At Young KIdz Dental, our pediatric dentist and his staff are trained to accommodate our patients that may require assistance with special needs, including, (but not limited to), Autism, Down Syndrome, cleft lip and palate, and Epilepsy. Additionally, our office offers Nitrous Oxide and Sedation depending on the individual needs of each patient regarding their specific treatment in order to make their experience a more calming and enjoyable one.