Pediatric Dentistry- Clackamas
When considering a pediatric dentist for your child, you may wonder what benefits pediatric dentistry offers that a general dentist doesn't. Many children are wary of the dentist, so a pediatric dentist can alleviate some of the child and parent's worries as soon as they walk in the door at Young Kidz Dental. Creating a space for our young clientele, Dr. Todd Young, DDS, and his team of kids dentistry professionals work to accentuate a relaxing, fun environment so that kids of the Portland, Clackamas, Milwaukie and Happy Valley areas look forward to their visit with their pediatric dentist!
You may be wondering what pediatric dentistry is and how it differs from general dentistry? Primarily, pediatric dentistry is a specialty that adapts the styles and procedures from general dentistry to provide expansive, preventive dental care and therapeutic oral health-care for children.
Additionally, pediatric dentists attend to a broad range of diseases in infants, children, and teenagers. At Young Kidz Dental, we offer dental services and treatments to the greater Portland area, including Clackamas, Milwaukie and Happy Valley, ensuring that our pediatric dentists are experts in providing care to assist our young patients feel not only comfortable, but realize the importance of good dental hygiene through education.
Dr. Todd Young, DDS
As a pediatric dentist, Dr. Todd Young, DDS loves his work and is highly qualified; one cannot become a pediatric dentist without first obtaining a residency and then specializing in pediatric dentistry. Once the pediatric dentist is in his or her residency, it is usually 24 to 36 months of working with young children in the field before completion. Upon completion of all the requirements for residency, the pediatric dentist will then receive a certificate specializing his or herself in pediatric dentistry. While some young children can be seen by a general dentist, it is to the benefit of a younger patient to attend a pediatric dentist because he or she has specialized in children, received the credentials required by his or her licensing state, which parents will see as beneficial when a younger child of two, three or four-years-old cannot sit still in a general dentist's chair, so he or she is addressed appropriately for what steps the pediatric dentist can take in order to address the child's oral health needs. For example, these younger patients who may find themselves squirming in Dr. Young's dentist chair may have special needs care and should be considered for in-office sedation so that their oral health needs can be met.
Pediatric dentistry was first conceived to fill a void in traditional, general dental care. A child's teeth and dental issues are different from those of adults, and therefore have special care needs. For instance, a general, family dentist typically does not address a child's oral health issues encompassing pediatric areas such as a child's thumb-sucking habit or pacifier treatments, nor do they remark that a child going to bed with a bottle can negatively affect his or her oral health, something that is otherwise relatively unknown to parents. Parents of children must contemplate a child's teething and teach the child how to properly care for his or her teeth. Pediatric dentists are equipped to deal with these issues, and both parents and children will appreciate the specialized care that pediatric dentist Dr. Todd Young can provide to young children and their parents.
Special Needs Pediatric Dentistry
At Young Kidz Dentistry, we offer special needs care in a variety of areas that aim to make going to the dentist easier and healthier for both parents and young children: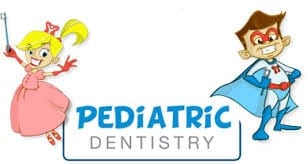 Preventive dental care:

Our patients' small mouths have special needs, such as child-size toothbrushes and fluoride-free toothpaste. Our pediatric dentists will your child how to properly care for his or her teeth and teach you, the parent/guardian how to supervise and guide the child's preventive pediatric dental care.
Teething:

Parents understand the struggles that accompany a teething child, and while the child is in pain, a parent is typically helpless. Our pediatric dentists can show the parents how to alleviate the child's discomfort and how to accurately clean the teeth when they finally come in.
Thumb-sucking and pacifier treatments:

When a child sucks his or her thumb, pacifier and/or baby bottle tips, these habits can cause teeth move out of line or grow improperly. A pediatric dentist will advise parents on how to overcome these habits which are often difficult for kids to break.
Sedation and nitrous-laughing gas:

Dr. Todd Young, DDS and our team of kids dentistry professionals at Young Kidz Dental are qualified to administer nitrous-laughing gas in order to sedate young patients who may need to undergo an oral procedure, or perhaps are in pain and may need relief during their visit in order for our pediatric dentistry team to take care of our patient's oral health needs.
Sealants: Brushing, flossing, and diet are the best preventive dental care measures for young children, but sealants offer one more safety net; in fact, according to the Center for Disease Control, "school-age children without sealants have almost three times more cavities than children with sealants." Sealants have come a long way, and today they are hardly noticeable, taking on the same color as the patient's tooth.
Teeth whitening:

A child's adolescent and teenage years can already be tough, but if a child has discolored teeth, this often keeps them from being as social, tending to cover up their smile or even smile less often. Young Kidz Dental can alleviate this additional worry for our patients by using an easy, painless, teeth whitening process.
Parents in the Portland, Clackamas, Milwaukie and Happy Valley should consider Young Kidz Dental when it comes to serving young children and their families for all of their pediatric dentistry services. At Young Kidz Dental, we are great communicators to our kids, but more so to our parents to highlight how we can work together to keep your child's teeth healthy, and how to maintain lifelong oral health through preventive dental care. There are many facets of oral health, but pediatric dentists educate you and your child on how to avoid bacteria that will cause harm to your children's teeth and provide advice for healthy eating habits and options such as sealants, teeth whitening, sedation and nitrous-laughing gas, and how to address thumb-sucking and pacifier treatments as necessary. Since dental decay is an infection of the tooth, it is important to start visiting the dentist early in life in order to avoid unnecessary cavities and dental treatment in the child's future.
Pediatric dental care is an important part of a child's physical health, and when the child's parents and doctors all work together, it enables all parties to serve your child to the best of our ability. Dr. Todd Young, DDS and his team of pediatric dentistry professionals at Young Kidz Dentistry plays a vital role in your child's health team; choosing our pediatric dentistry team at a young age will help maintain a healthy smile throughout their childhood and into adulthood!